✣ WELCOME ✣
WARNING! This ship page includes the subject of child abuse, torture, murder, suicide and depression.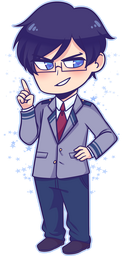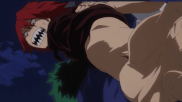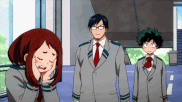 ✣ ABOUT ✣

Hello

ypu

! My online name is Elaine and Elir, pick one or just call me 'El'. This is

Elaine-Playz

's second account. I like to contribute to mainly

My Hero Academia

's ship. I'm at first just made a page for

ShishiCamie

in my first account and it's also still a stub. Some other users helped me developing the ShishiCamie page and now it's a non-stub page! Thank you for all the contributors! And then I stopped being online for some times (Not long), until I creates another ship page for my favorite character,

Lady Nagant

. The page is

SniperHaul

(Full of manga spoilers, no, ALL OF IT ARE SPOILERS), then I become addicted in editing & creating pages in this wiki, and when I stumbles across

Com

's user page I'm amazed, like what is this user page? So well-edited! That time I were like reading it all and wow so many contributions! That's where I got my main motivation, thank you Com! And to be honest, I'm pretty much admiring him, he's the person I admire the most in this wiki! I also wrote articles because usually, when I read a ship article, I become understand why people ship it, and depending on the reasons, I usually become shipping it as well, at least respecting it more, and I want people to be like that too-. And I think that's it... have a nice day

you all

!
✣ SOCIAL MEDIA ✣
✣ AMAZING PEOPLES ✣
If you're in this list, I think you're simply amazing
Also, if you read this by chance, Com. I ADMIRE YOU AND YOUR WORKS SO MUCH LIKE AAAA ILY<3, and Piku, You contribute so much, even in shows you didn't watch, that's VERY admirable!
Don't feel bad if ur not in this list! Everyone are cool in their own ways
By the way, if any of y'all who read this want to be friends with me, just message me!
✣ SOME INFO ✣
JUST BECAUSE I CREATE A SHIP PAGE DOESN'T NECESSARILY MEANS THAT I SHIP IT
I didn't sort anything in alphabetical order because I'm kind of lazy, maybe next time
My MBTI type are

ISTP
✣ TIME ✣
✣ LUCKY EDITS ✣
Lucky 451,000th Edit
Lucky 461,000th Edit
Lucky 466,000th Edit
Lucky 468,000th Edit
Lucky 470,000th Edit
Lucky 479,000th Edit
Lucky 480,000th Edit
Lucky 481,000th Edit
✣ CONTRIBUTIONS ✣
✣ PAGES ✣
✣ SUBPAGES ✣
✣ TEMPLATES ✣
✣ USERBOXES ✣
✣ EDITS ✣
✣ INFOBOX LITTERS ✣
✣ FAVORITE CHARACTERS ✣
✣ MALES ✣
this user is a fan of
YŪ NISHINOYA
this user is a fan of
YŪGA AOYAMA
this user is a fan of
SEIJI SHISHIKURA
this user is a fan of
NATSUO TODOROKI
✣ FEMALES ✣
Ignore this
✣ READY TO DELETE ✣
this user ships
NISAN
Haikyu!!
Doki Doki Literature Club!
Toilet-Bound Hanako-kun
Kakegurui