The Great
Ship Battle Tournament
---
Hi! Welcome to the The Great Ship Battle Tournament. I couldn't think of a better name. I'm sorry
This month/and next month we will be hosting another ship tournament. Last month, Klance won the tournament, congrats to Klance fans!
In this tournament, 32 couples from various different fandoms will be pitted against each other to find the ultimate ship!
This tournament consists of five rounds with 32 couples from multiple fandoms.
Round 1 – September 6th - September 13th
Round 2 - September 13th - September 20th
Round 3 - September 20th - September 27th
Semi-finals - September 27th - October 4th
Finals - October 4th - October 11th
Bracket (click to enlarge)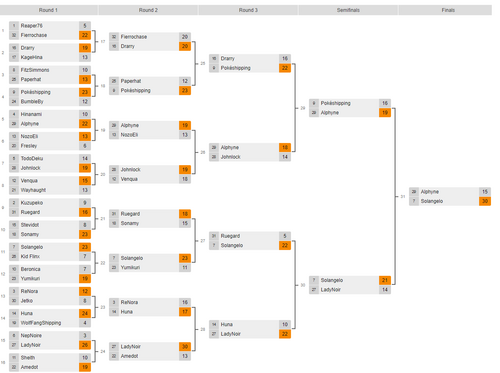 http://challonge.com/x8og51vo
SOLANGELO WON!!!
Community content is available under
CC-BY-SA
unless otherwise noted.