August 2017
Ship Battle Tournament
---
Hi! Welcome to the August 2017 Ship Battle Tournament. In this tournament, 16 couples from various different fandoms will be pitted against each other to find the ultimate ship!
FANDOM staff typically host Ship Tournaments every February (like the The Greatest Couple in Fandom Tournament), and as Ship Battles and tournaments are a popular part of the wiki, we are now hosting them more frequently!
This is a trial run to see if Shipping Tournaments should become a regular occurrence on the wiki. If this tournament proves to be popular, then in the future more ship tournaments will be hosted with more ships, themed tournaments and the option to nominate your OTPs!
This tournament consists of four rounds with 16 couples (both canon and fanon ships) from multiple fandoms.
Round 1 – August 1st - August 8th
Round 2 - August 8th - August 15th
Round 3 - August 15th - August 22nd
Final round - August 22nd - August 29th
'
WINNER
Klance has won the tournament!!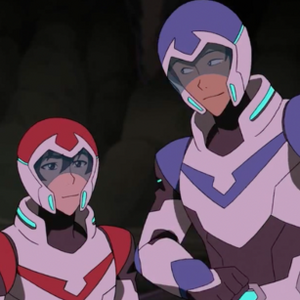 The Bracket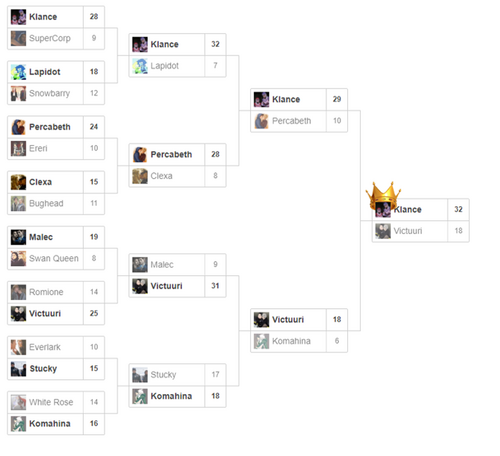 Nominations for the next tournament are open. Nominate your ships here!
Community content is available under
CC-BY-SA
unless otherwise noted.